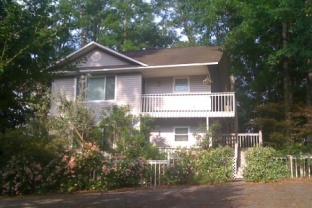 124 Clemson Street - 2 units
2 Bedrooms
2 Bathrooms
Rent
$930/mth
Deposit
$980
Available
#1 - August 8, 2019
#2 - May 21, 2019

This 2 bedroom, 2 bathroom duplex unit is located only 1.3 miles from campus and is situated on a pond overlooking Lake Hartwell. They feature a large woooded lot with lots of privacy and a back porch with beautiful water views, plus plenty of room for parking. Enjoy the open floor plan and two good sized bedrooms. These units come complete with a washer and dryer as well as a dishwasher. These units are not pet friendly. Per city ordinance, each unit is allowed no more than 3 unrelated occupants.
Please email shelley@slannproperties.com or call 864.654.1007 for more information or to make an appointment.