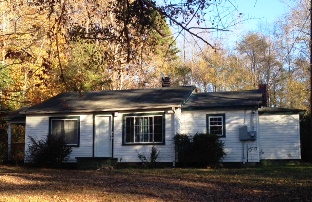 418 Issaqueena Trail
3 Bedrooms
1 Bathroom
Rent
$845/mth
Deposit
$895
Available
August 8, 2020
This 3 bedroom, 1 bathroom house is located only 1.9 miles from campus. This house features a large back yard with lots of privacy. There is a nice sized front living room as well as an eat in kitchen. All hardwood or tile floors means you do not have any carpet to worry about. This house comes complete with a washer and dryer as well as a dishwasher. This house is pet friendly. Per city ordinance, this house can have no more than 3 unrelated occupants.
Please email shelley@slannproperties.com or call 864.654.1007 for more information or to make an appointment.